M M M M M M M WELCOME TO MY LAIR
*you turn the corner of the elite Art Institute of Chicago after a long day of looking at "art" and trying to understand its supposed "greatness," then you are greeted by the unblinking eyes of the great all-powerful magical deity: M R . P O I N T Y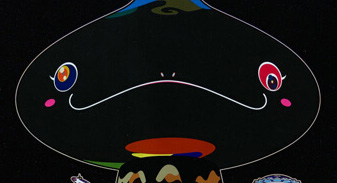 This exceptional piece of art provided a great deal of inspiration and solace for me when I was on a trip to Chicago with some friends. You know your in a major art museum looking at all of these pieces you have adored, but it starts to get tiring and everything kind of starts to feel too serious. Your brain is craving a break. For me this respite came in the form of Mr. Pointy. He sits in the contemporary wing of the museum in the pop art room watching over the likes of Jeff Koons, Jasper Johns, and Roy Lichtenstein: the greats of pop art. However, even compared to these guys this piece is so fun, playful, colorful, literally glittery. Its glittery surface draws you in, his floating body, his floating frog flotation device, his multi-colored butthole.
Ahhh this is when he waved to me UwU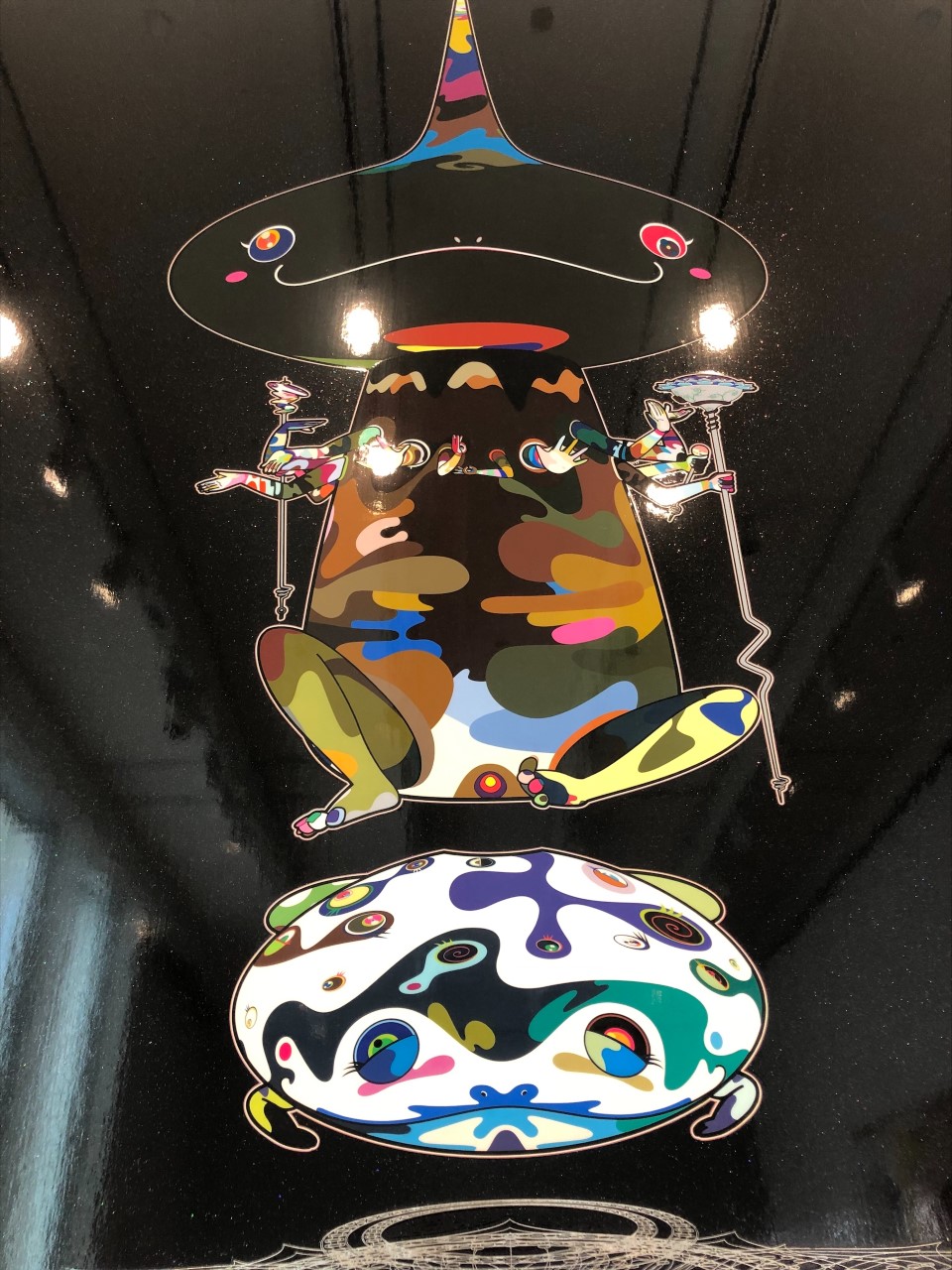 So on this trip I found this piece really moved me, I visited it the next day when I had a chance and couldn't get over how he encouraged me to dream, be inspired, and feel like magic was genuinely in the room with me. So I began to research more into Takashi Murakami. A contemporary Japanese artist who I was familiar with before but had never really done much thinking about what he stood for, what his art means, and what it does. So I came to realize two things 1. Murakami's art is some of my favorite. He combines many anime and manga aesthetics into a fantastical world of characters and art objects for the world's museums, art shows, and hypebeasts to consume. He simultaneously questions the idea of "high art" which has historically excluded aesthetics from these "super flat" mediums of manga and animation which Murakami grew up with and loved. However, there is the second realization.. 2. His work is mega-capitalist. Like I mean he creates these massive installations of magical characters which excite audiences, but how do you actually go about being with these amazing art pieces? You buy them on artsy for hundreds of thousands of dollars. You buy two admission tickets to the art institute of Chicago at $25 dollars a pop. You go to the giftshop of the museum hosting his solo exhibition and buy plush flowers "made by him."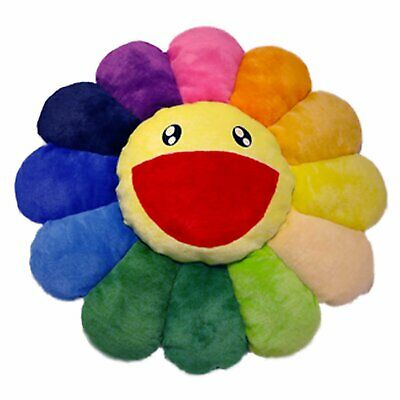 Its a double-sided sword: his work is widely popular, providing magical moments of inspiration through the sheer absurdity of the characters and objects he creates; he also does all of this to sell hundreds of pieces at absorbitant prices to increase his brand's value and, in turn, keeps the current cycle of art isntitutions and galleries worldwide keeping art as objects which store massive amounts of wealth for the world's rich. These objects appreciate in value over time, making them very gorgeous safe investments. Murakami consistently at this point creates work to be commdified and sold. It has become so blatant that he has even started putting out tons of "original" characters in the form of NFTs to sell for a couple thousand a piece.
Simultaneously, I absolutely adore his works and the accesibility they provide for people who are not necessarily comfortable with the art historical canon or the insufferablly stifling white walls of a museum. The main thing I wish Murakami did was exhibit his works more in the general public in a context that does not require a price for admission, allow for collaborative art pieces where viewers could really become more of a part of the rich world of his art, and stop selling so clearly in galleries/NFT marketplaces.
Horrible Cringe Low-Effort NFT's Below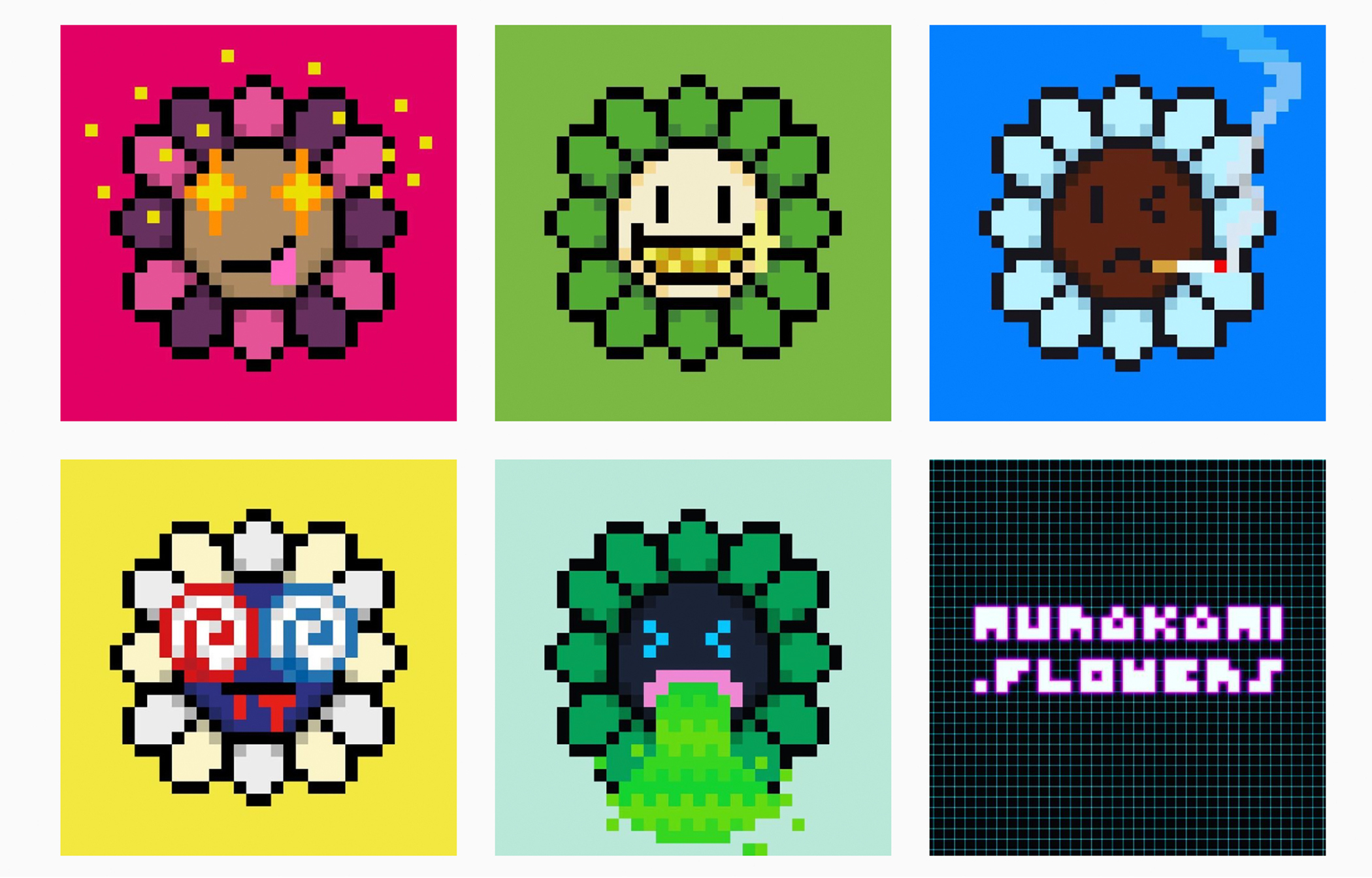 I know you've just listened to me complain A LOT about this random artist, but its because I so passionately adore his works. I get very upset at the fact that the only way to engage these magical pieces is through the spending of serious monney. For instance, it cost me a grand total of $50 dollars to see his one work at the Art Institute of Chicago. Imagine a family of four going to see it once, $100 easy. His works have the ability to create fantastical immersive experiences, but are sealed behind the cold iron doors of capital.
WARNING DO NOT GO BELOW THIS POINT IF YOU ARE NOT 18+ THERE IS NSFW CONTENT: NUDITY
Alright so now for my fav works of his ;) :
Tan tan bo puking by Takashi Murakami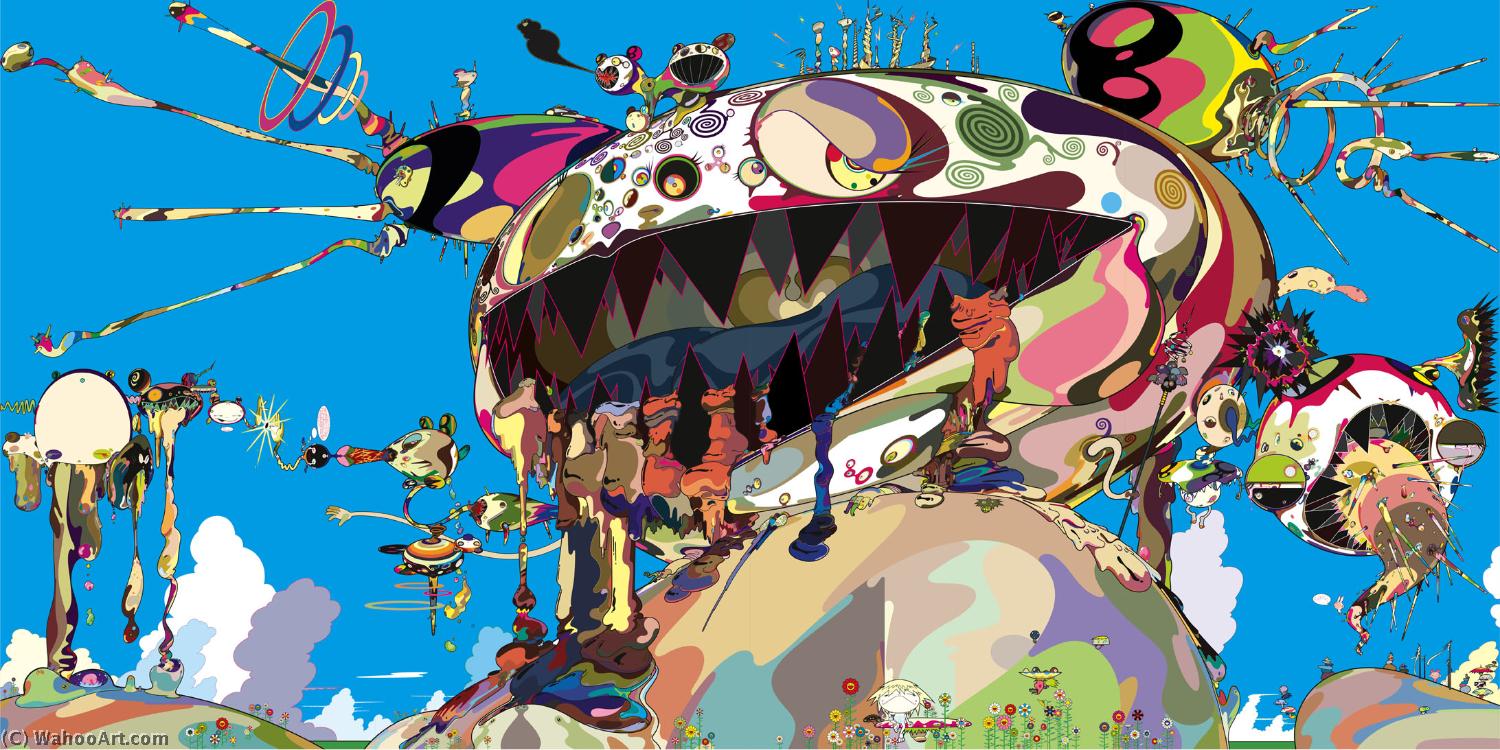 Mr. Pointy at the Palace of Versailles (Installation View) (2010)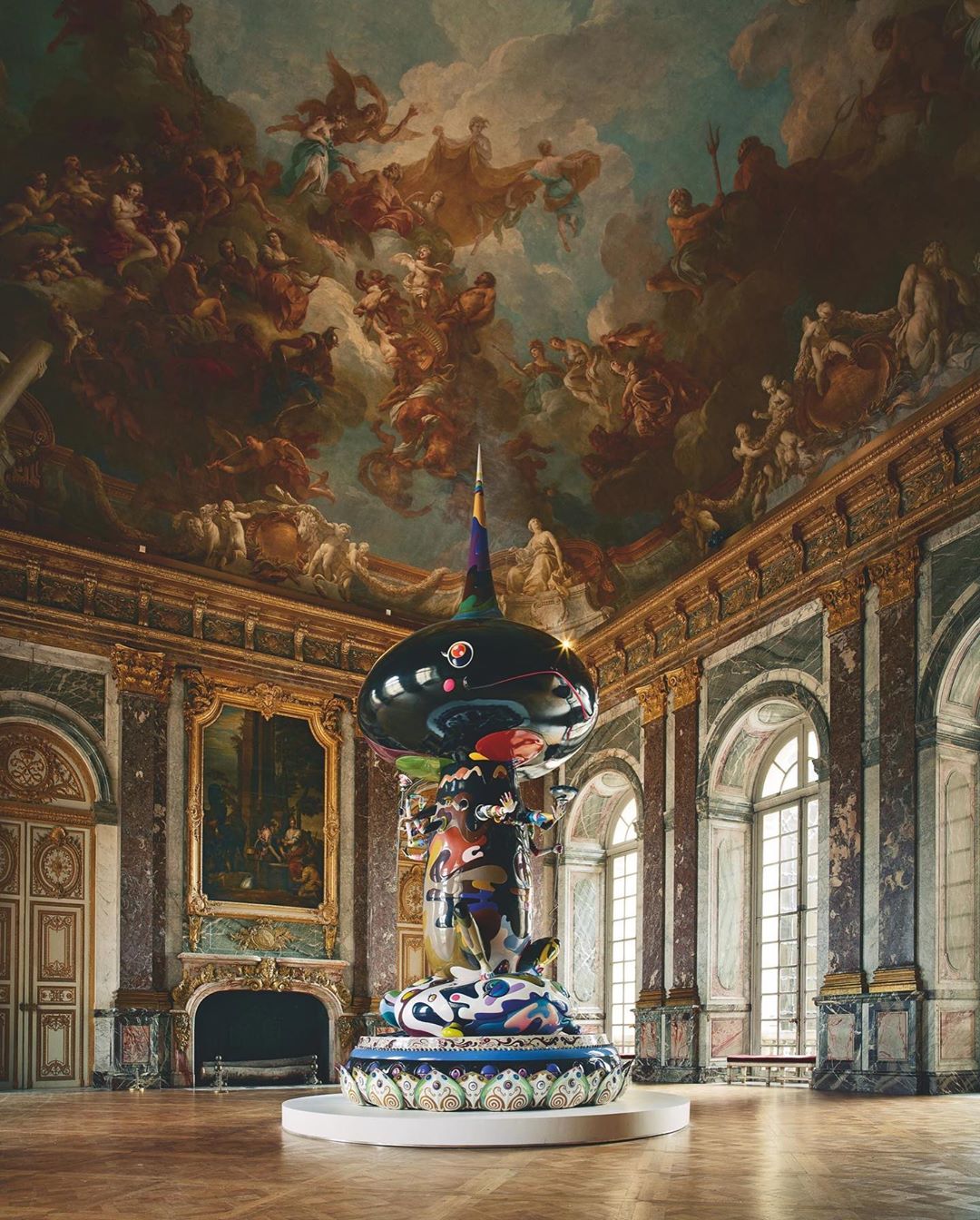 3-Meter Girl (2011) Takashi Murakami